All Scripture is breathed out by God and profitable for teaching, for reproof, for correction, and for training in righteousness, that the man of God may be complete, equipped for every good work. 2 Timothy 3:16-17 (ESV)
Two years ago we sent out a request for Bibles. Many of you responded to the call, and we were able to place the Word of God into the hands of hundreds of people in various parts of Mexico. Thank you!!!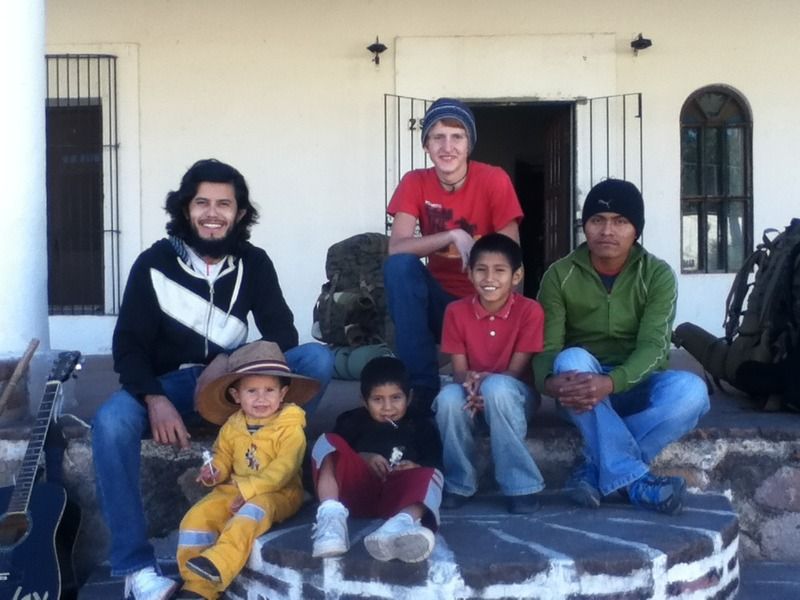 We have depleted our supply of Bibles and are hoping to take several cases back to Mexico with us when we return at the end of March. This is a great opportunity to participate in a tangible way in the spreading of the Word across Mexico. New Testaments are carried in backpacks up into the mountains of Sonora. Large print Bibles are a blessing to the older generation. Regular Bibles are provided to new believers and study Bibles are useful for our Bible Pathways students.
Would you like to help with this endeavor? Here's how...
Option One (Tax Deductible): Send a donation to
New Hope Church
PO Box 1615
Winston, Oregon 97496
Write: "Mexico Mission" in the memo line.
Then, send us an email letting us know how much you're sending, and we'll place an order.
Option Two (NOT Tax Deductible):
Visit our financial contribution page and donate via Paypal. Designate your gift "Bibles for Mexico".
Option Three (NOT Tax Deductible):
Purchase a case of Bibles and have them shipped to us. Send us an email, and we'll give you all the details.
But most importantly, Pray! Even if you can't participate financially, you can participate prayerfully. Pray that God would supply according to His riches in Glory!
We're currently traveling in Northern California and will be in Winston, Oregon, this weekend. Saturday we'll be sharing a parenting conference at New Hope Church, and Sunday Doug will be preaching, also at New Hope.
March 13th we will be visiting Restoration Life Church in Sacramento and March 20th we will be sharing at Happy Valley Fellowship in Surprise, Arizona. Our plan is to be home in Mexico by Resurrection Sunday, Lord willing!
We are looking forward to visiting with many of you during the next weeks. Blessings to you all! Thank you for praying for us as we travel!
-- Doug and Rebecca