Blessed be the name of God forever and ever, to whom belong wisdom and might. He changes times and seasons; he removes kings and sets up kings; he gives wisdom to the wise and knowledge to those who have understanding; he reveals deep and hidden things; he knows what is in the darkness, and the light dwells with him. Daniel 2:20-22 ESV
It was good to see so many of you during the past month spent traveling to Oregon and back. We logged a lot of miles and saw a lot of God's beautiful creation. The above photo was taken in Arizona. You might not find it remarkable, but most of our driving nowadays is done in a country which believes that, when it comes to construction cones, less is more. When we came to this stretch of road outside of Tucson, we almost stopped out of sheer confusion.
Is it left, or right? Are people going this way, or that way?
It's almost too much for the senses to take in at one time. The best we could do was to just keep our eyes focused straight ahead and keep moving forward. Isn't life kind of like that? We were bombarded by media input during our time in the States and decided that the bottom line is this: God is in control. We may not understand or we may be overloaded, but like the passage in Daniel says: God knows what is in the darkness.
Well, we made it through our 10th Holy Week in Las Glorias, Sinaloa, Mexico. It is quite a busy season, as thousands of visitors come to the beach to spend time with friends and family and to...well...party.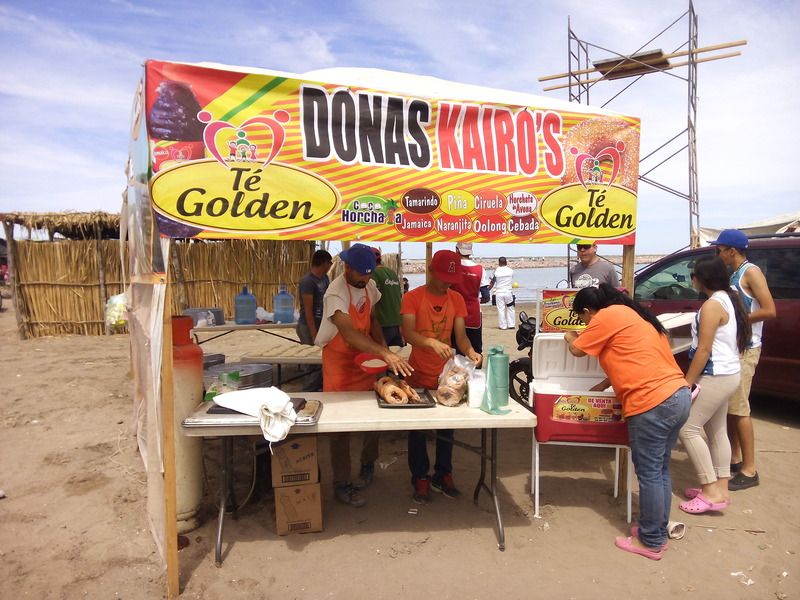 Over the past 10 years, we've done various outreaches during Semana Santa, such as a Rooftop Showing of the Passion of the Christ, one-on-one evangelism on the beach, a dramatized re-enactment of the crucifixion, and handing out free water (and sharing about the Living Water). This year, we arrived home in the middle of the week, so there was no time to arrange any outreaches. So, we did what we always do: share the love of Christ with the people around us. We had some new neighbors this year and were able to help them in several ways -- loaning them electricity, water, bathrooms, kitchen supplies...etc. It was a good week, meeting new people and reconnecting with old friends, too.
Evie spent the weekend working with Pastor Joaquin in his doughnut stand. In 5 days, he kneaded (by hand!) 800 kilos of flour. Yes, that's a little over 1,700 pounds. He and his team sold over 8000 doughnuts. Pretty incredible!!!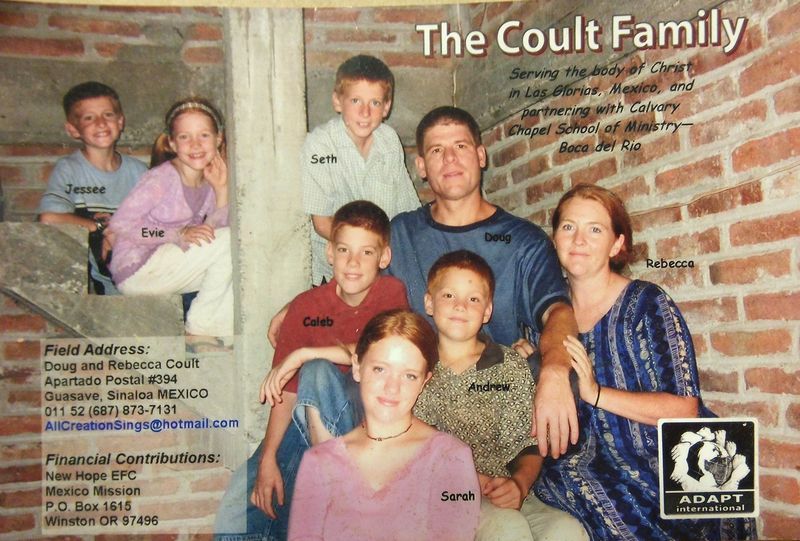 When we were in Chico last month, I ran across one of our first prayer cards at Grandma's house. This is where we started 10 years ago. As we prepare to launch into a new community and basically "start over", we look back and say, "Has it really been ten years???"
Seriously, we look at what God has accomplished in and through our lives and we stand in awe. We made friends with the people He put around us and tried to show them Christ through our lives. That simple philosophy -- love God, love others -- has worked well, and now we see around us a vibrant group of people who also love God and love others. We have a strong leadership team here in Las Glorias who are being used by God to multiply the work here. It's really more than we could have ever asked or imagined.
As we look ahead to a new mission field 1000 miles south of our current location, one might ask, "What will you do?" We believe the answer is simple: love God, love others. We will do what we've been doing for the past decade, living among the people, making friends and trying to be an example of Christ in our community. It might sound over-simplified, but it's a model that has worked, so why change a good thing?
We're excited (and a bit nervous) about heading into uncharted territory and starting over, but we know that God has provided everything we have needed here, and we trust that He will continue to do so. Please continue to pray for us as we prepare to move south to Tarimoro, Guanajuato, in July!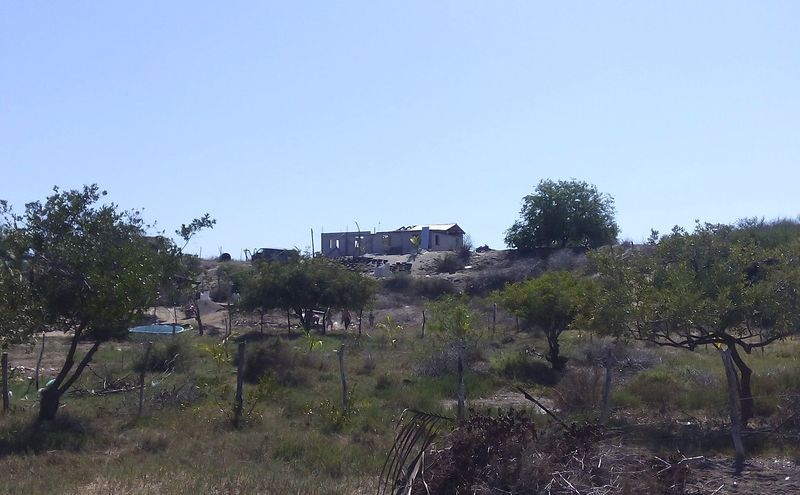 This week we'll be hosting our 3rd mission team of the year. We have a full agenda for this team of young people from Washington. In addition to helping with the next stage of Joaquin's house/worship center in Boca del Rio, they will also be participating in several outreaches and events in La Pitahaya, Las Flores and Guasave. Pray for them as they travel today and as they serve during the days to come!
Prayers and Praises:
Continue to pray for our family as we make plans to move south in July.
Pray for the Bible Pathways classes which are continuing in Las Glorias, Patla and Celaya.
Praise God for the miraculous recovery we are seeing in Danira Rocio. Her physical therapy is going great, but beyond that God is doing a great work in her attitude. She has struggled with depression in the past, but we are seeing a great joy shining in her face now. Thank you again to everyone who prayed and everyone who gave to help her!
Praise God for the tremendous response to our Bible drive last month. We were able to purchase enough Bibles to hopefully last us all year!
Praise God for the work being done on the new worship center and Joaquin's house. Pray that the workers would be safe as they pour the concrete roof this week.
Praise God for growth in our ministry team -- both in Mexico and in the U.S.
Praise God for His provision during our trip in the States last month. It was good to be able to encourage and be encouraged as we visited several churches who have partnered with us.
Praise God for the life of Pedro. On Tuesday, he will celebrate the one-year anniversary of his motorcycle accident, one year free from drugs and alcohol and one year walking in freedom in Christ.