For the LORD is a great God, and a great King above all gods.
In His hand are the depths of the earth;
the heights of the mountains are His also.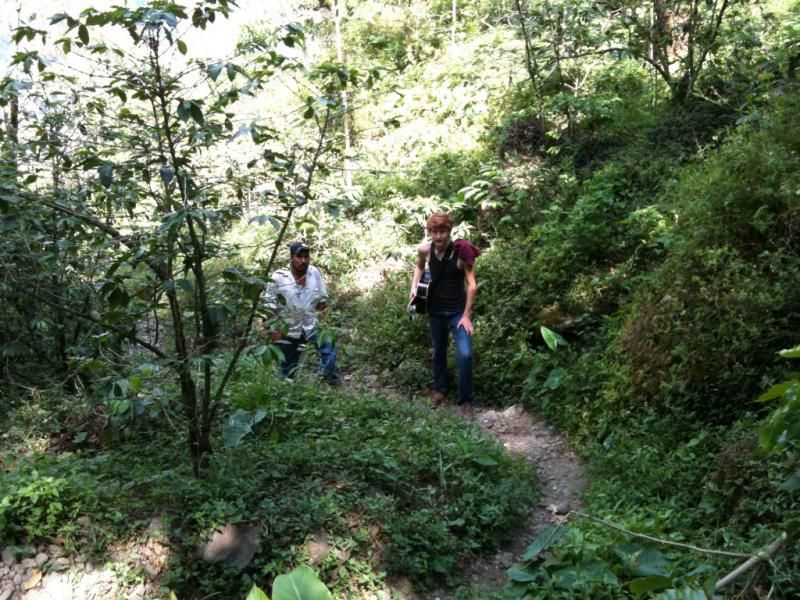 Doug, Jessee and Julio were able to revisit the city of Patla, Puebla, last month.

The Church there has started several missions in villages in the surrounding mountains.

The steep trails make travel by car or truck nearly impossible, so most villagers walk to and from town for work and for school.
Doug was able to teach and Jessee led a time of worship in each of the six missions they were able to visit in the mountains.

Pray that God would raise up missionaries to these remote villages.

Also pray for Pastor Salvador and his family as they care for the church in Patla.
A woman in one of the mountain villages.

Pray for believers in these villages and pray that God would send more workers!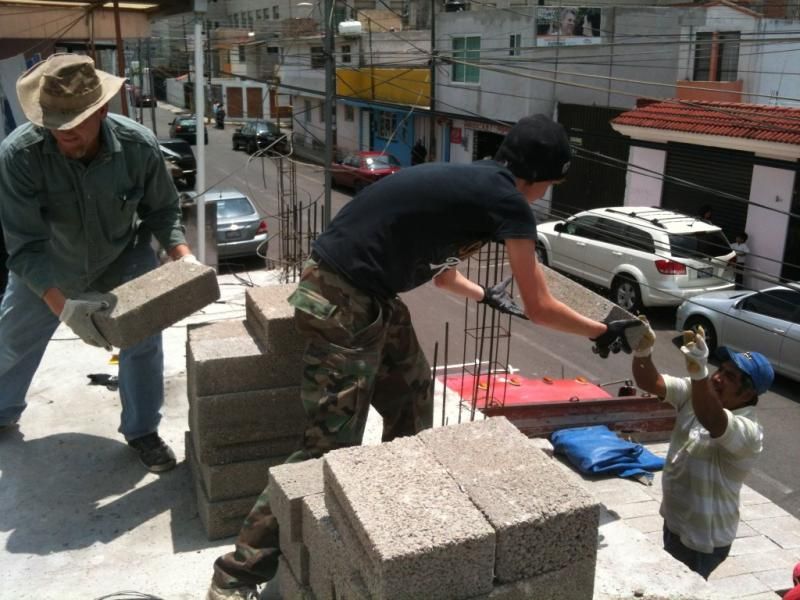 In the city of Puebla, the men joined with the local church to begin construction on a Christian brother's house.

Benjamin is a young man who is battling a very aggressive cancer.

Doctors were not at all hopeful a month ago, but now they are giving him a 90% chance of full recovery.

The doctors were amazed and unbelieving, but Benjamin told them, "I have a big God!"

Pray that God will continue to heal his body and that he and his family would be a testimony to God's mercy and provision.
We're praying that God will provide the funds and the workers necessary to put the finishing touches on this brother's house, including the roof, in the next couple of months!

Pray with us!!!

If you'd like to get involved in this project, send us an email for more details.
Work on Joaquin's house is progressing!

As frequently happens here in Mexico, the government housing project which was promised to Joaquin fell through.

However, God already had things under control.

With the money that was donated to make the payment for the government project, Doug and Joaquin were able to purchase materials for a cement floor for the palapa we built in April.

Little by little, God has been providing – above and beyond what we could have asked or imagined – and this week the men are extending the roof and framing in walls.

Pray that God would be glorified above all in this project!

Joaquin and Luz are so excited to finally be in their own house!!!
For those of you who follow our updates and have been praying for Pedro and Lucy, we have some good news.

Last week, Pedro gave his life to the Lord and has been meeting with Doug every morning to pray together and study the Bible.

His four year old daughter asked Doug yesterday why he was coming to the house every day with his book (his Bible).

Doug told her it was so her daddy can learn more about God.

She smiled at that.

The whole family is very excited about this, and we're all looking forward to what God is going to do in their lives!!!

Continue to pray for Pedro and his family and the work God is doing in hearts here.
Later today, Jeremias will be arriving with us to stay for a time. He'll begin a discipleship course with Doug and will be working and training to become a missionary in central Mexico, or wherever God leads him!
Please continue to pray for our family and ministry here in Mexico. There is so much going on here right now, that we just can't share everything! God is good and He is working in the hearts of men here. We see His faithfulness every day in our lives and in the lives of those around us. It is so encouraging to know that believers in the States are backing us up with prayers and supporting us financially, too. We are building a network of pastors and missionaries here in Mexico to further the work of the Gospel, and we are so thankful to all of you who are making this possible!!! Continue to pray for the pastors and leaders we are working with:
Joaquin and Luz

Braulio and Pily

Ricardo and Cristina

Salvador and Petra

Daniel and Laurel