Module 2 of Master's Bible School is nearly finished. Only three days remain, and I must say that I have mixed emotions. On one hand, the past week has been very full, very busy and maybe a little stressful. But on the other hand, the blessings have been tremendous!!! We've watched God provide in miraculous ways for several brothers who didn't think they'd be able to attend and those who are attending are reaping great rewards. We've seen physical healing and all of us have been learning new things every day. The students say that the classes are tough, but very useful and applicable to their lives as pastors and leaders. They are excited to be able to return to their congregations and begin to apply the lessons they are learning at the school.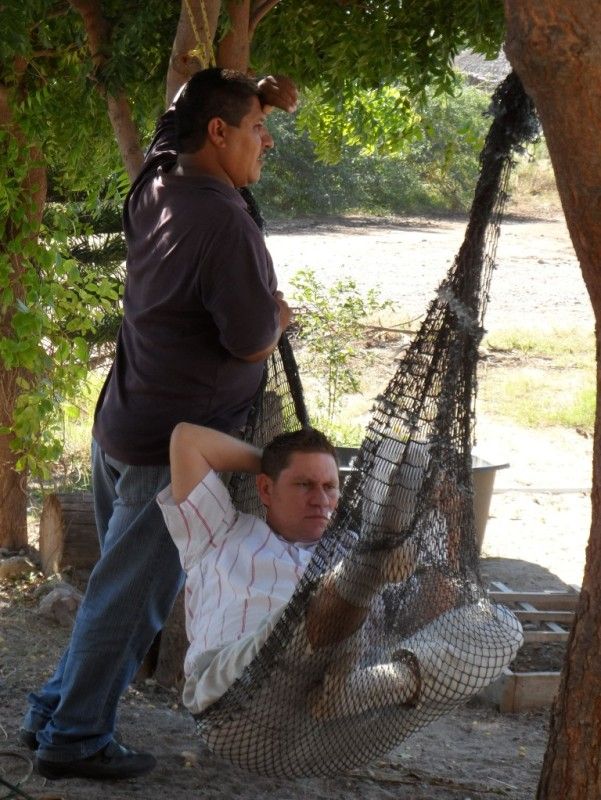 Pastor Misael takes a moment to rest in our hammock while reading his homework. Pastor Rosario, standing, enjoys the shade and the quiet. Rosario was sick with a flu for a couple of days, but didn't want to go home. He stayed in bed drinking tea and working on homework assignments so that he wouldn't fall behind the class. As a group, we've been battling colds, stomach issues, fevers, dizzy spells and lung problems for the past week...and the mosquitoes have been absolutely insane. Most of these ailments have, after a time of prayer, simply disappeared. Some continue to be problematic. Pray for Pastor Felipe, for example, who is battling asthma and a bronchial infection. Also pray that the mosquitoes would all die very soon.
Don Ramon has brought his cows back to Las Glorias for the winter. It's good to have him here again. We've been concerned about his health recently, and we know that his whole family is adjusting to the passing of Doña Librada, Ramon's wife, last summer. Pray that God would continue to reveal Himself to this man and his family. Ramon came over yesterday to help Jessee with a dislocated toe. Ouch. We paid him with a loaf of fresh bread.
Prayers and Praises:
Pray that God would continue to use Master's Bible School to equip and encourage the body of Christ here in Mexico and around the world.
Pray against health issues and spiritual attacks in the lives of the students and their families.
Pray for the persecuted church in Southern Mexico and around the world. We received word yesterday of some brothers who have been imprisoned for teaching the Bible in another country. Brother Toño, who is here attending MBS, shared with us that they endure harassment and persecution from mafia in their village in South Mexico.
Pray for the youth in Boca del Rio and Las Glorias. We'll be having another "Movie Night" this Friday and are praying for a good turn-out.
Praise God for His provision for Module 2 of MBS!
Praise God for His protection of our children (even when they are doing rather silly things).
Praise God for the men and women who have been faithfully attending our weekly Bible studies.