Master's Bible School, Module 2 started today! Praise God for all of the pastors and leaders who have arrived to study with us for the next 10 days!
We have two teachers this time. Luis Cervantes, who is the main teacher at Rancho Tres Cruces, has returned to teach an Old Testament survey and a class on apologetics. Kevin Matthews, from Roseburg, Oregon, arrived last week and is teaching discipleship.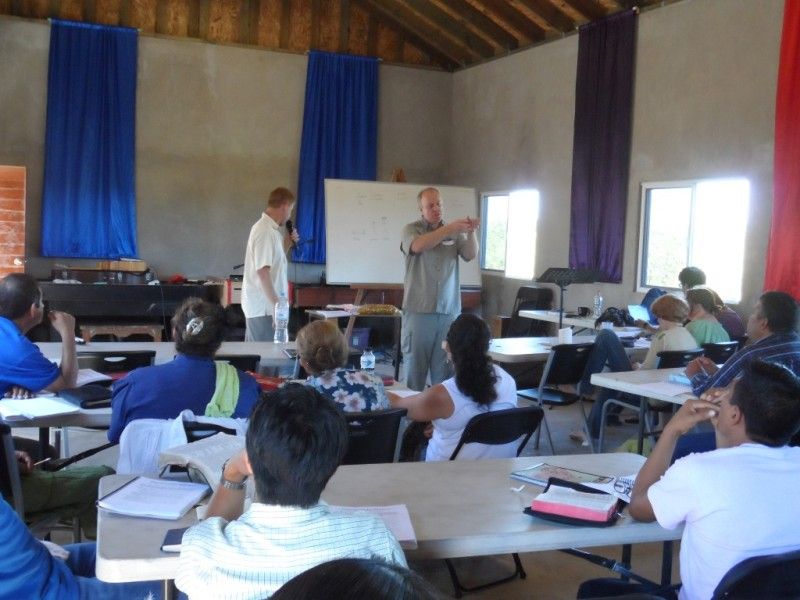 It has been a struggle for many of these national students to arrive at the school this session. As is the case all over the world, the economy is very difficult. We've seen God work some miracles these past weeks though, and are excited to have all the students here. Praise God for providing all that was necessary for this module! It looks like we might even have a little extra to put toward Module 3 in February! Wow!!!
A special, "THANK YOU!!!" to everyone who has given toward and prayed for this project. It is really a huge undertaking, but we have a huge God who does huge things!
Keep praying for these students...
that they would be able to grasp the concepts and information being taught
that everyone would stay healthy during the school
that God would continue to meet all their needs and the needs of their families at home
that the teachers would have wisdom and be listening to God as they share with the students