Happy New Year
to all of our friends and family around the world!!!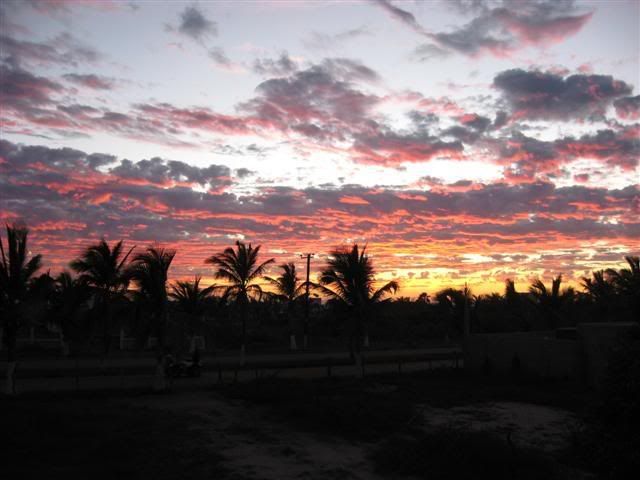 Psalm 19:1 "The heavens declare the glory of God
and the firmament shows His handiwork!"
This month we are heading north for our semi-annual exodus to the US. If all goes according to plan, we'll be leaving Friday night late and traveling through to Tucson. We tend to do our schedule "in pencil" during long trips, simply because much can change in a short time. Quite often, things don't go according to plan.
If you think about us over the next few weeks, be in prayer for our travels and for the appointments we've made with various people from Arizona to Washington State. Also be in prayer for the family who is watching our house while we're gone. They've had a pretty interesting trip...and they're not here yet! You can read about what's going on with them
here
.
Here is our "penciled-in" schedule for our time in the US
(note -- this is where we'll be physically, not a list of speaking engagements! If you're in the area, consider this your official invitation to come and see us!)
:
Sunday, January 18 -- Saguaro Canyon EFC, Tucson AZ

Sunday, January 25 -- Woodland Bible Church, Woodland CA

Wednesday, January 28 -- somewhere in Chico CA

Sunday, February 1 -- Restoration Life Church, Sacramento CA

Sunday, February 8 -- New Hope EFC, Winston OR -- New Hope is planning a "Mexican Food Potluck" for that Sunday after church. If you're one of our friends in the Roseburg area, please stop by the church about 12:30pm. Bring a covered dish to share and plan to spend some time fellowshipping. Our time in Oregon is limited and this may be the only "social event" we get to attend!

Monday, February 9 -- Portland OR

(tentatively) Saturday, February 14 -- Centralia WA.

After that, it gets a little sketchy, so if you're farther north, sorry we can't be more specific! Get in touch with us via email so we can make more definite plans!
As is probably the case with many of you, December was a very full month here!
To read more about the various events, click on the links (the underlined text).
In addition to celebrating our Lord's birthday, we celebrated
Sarah's 16th birthday
and
Doug's birthday
, too...
...threw a church Christmas party...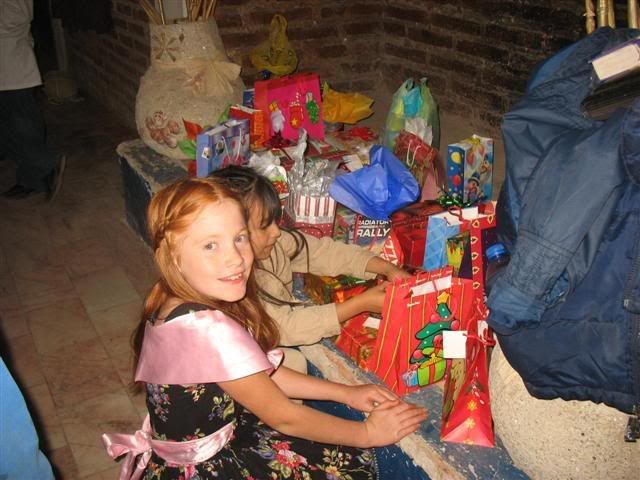 ...attended a village Christmas party...
...had friends visit from Oregon...
...and a mission team from southern California who served a special dinner to the couples of the church...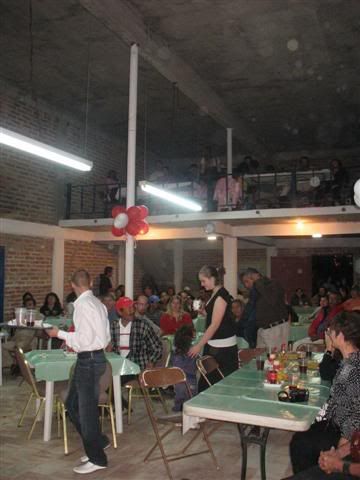 ...had a party to celebrate Three Kings Day -- where we were able to hand out 300 shoeboxes from Samaritan's Purse: Operation Christmas Child.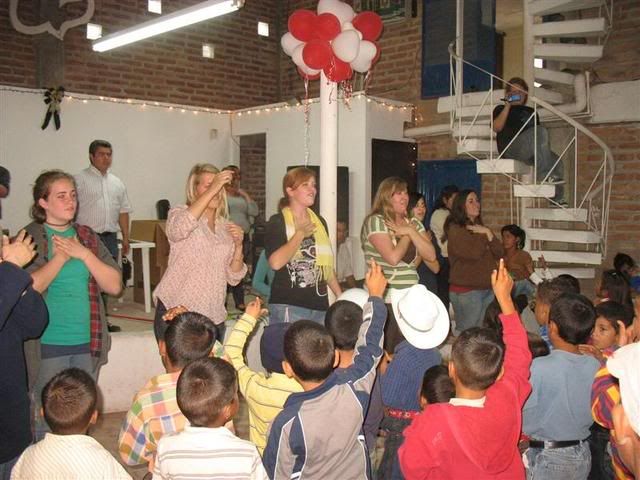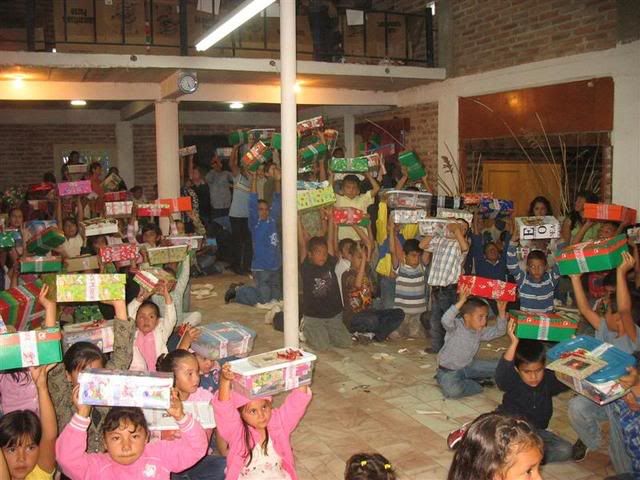 Whew!
We'll be posting furlough updates at Rebecca's, Sarah's, Caleb's and our family's blogs as we travel, so check them out periodically!
Please keep us in your prayers as we travel this month. We continue to praise God for His provision and care in our lives, and we thank you all for your support of our ministry here in Sinaloa.