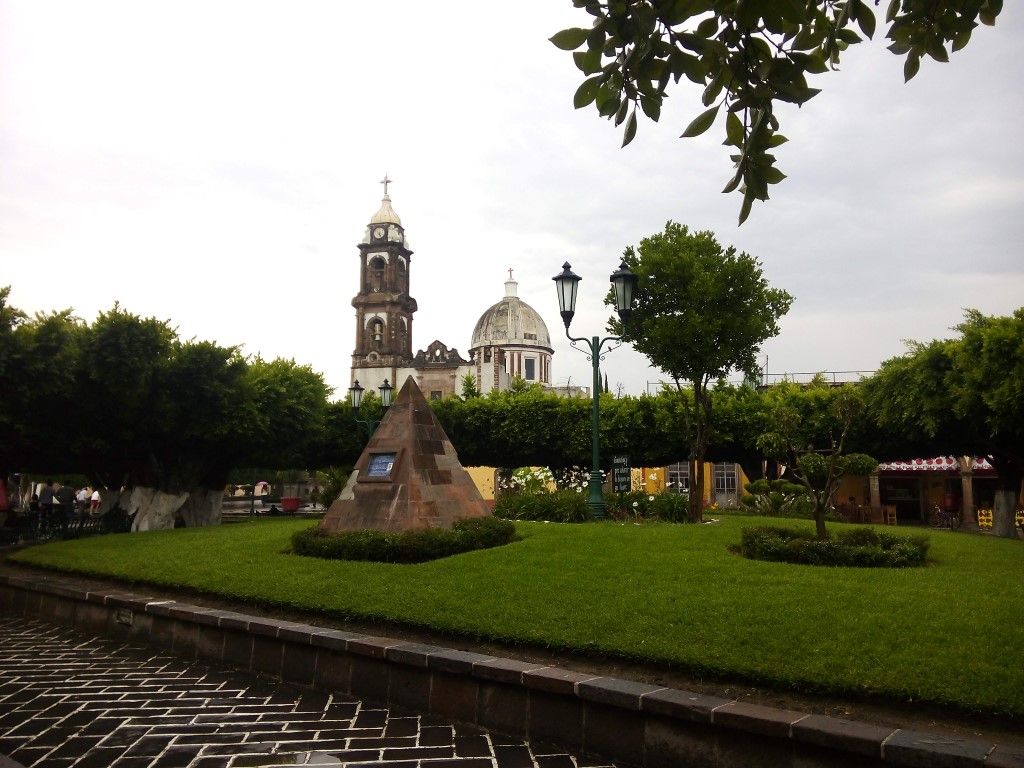 Always be joyful and never stop praying.
Whatever happens, keep thanking God because of Jesus Christ.
This is what God wants you to do.
Don't turn away God's Spirit or ignore prophecies. Put everything to the test.
Accept what is good and don't have anything to do with evil.
I pray that God, who gives peace, will make you completely holy. And may your spirit, soul, and body be kept healthy and faultless
until our Lord Jesus Christ returns.
The one who chose you can be trusted, and he will do this.

-- 1 Thessalonians 5:16-24
Para leer esta carta en español,
haz clik aquí.
This week, we're sharing a letter from our Christian brothers in Celaya, Guanajuato. Pastor Ricardo and his wife, Cristina, have 3 children and have been good friends of ours for many years. They have been working with FLOWinternational for almost 2 years.
Don't forget to read our Prayers and Praises at the bottom of this letter!!!
Letter from Ricardo:
Hello, Brothers! Greetings from Celaya. We hope this letter finds you all well. We pray that the love of our Father would fill your hearts every day. We are so content because, first of all, we can see God's mercy over us and enjoy communion with Him -- both personally and as a family. This is the fuel that enables us to walk in this world which is becoming more perverse and unbelieving every day and to confront difficulties, sicknesses and spiritual attacks. We know from the Scriptures that we have an enemy who is very astute, but God is faithful and will free us and give us an exit to victory.
Cristina with Sara y Jasiel in downtown Tarimoro
We have had a month with many struggles. In June, our youngest daughter Sara got a fever and a throat infection, which we all caught. Sara was the one who took longest to heal. We did studies and cultures to find out what she had, after she had taken 4 different treatments that had no effect. Thank God that she is well now! I hurt my back at work and was on bedrest for ten days. I'm still doing rehabilitation. Then I discovered that my front teeth were deteriorating and it was necessary to get false teeth, since they were beginning to hurt. Fortunately, we were able to find an economical place to buy them. After that, we heard that a brother named Ernesto, who had pancreatic cancer, had died. We borrowed a vehicle to go visit the family, but the the vehicle broke down and I was left with the responsibility of repairing it. We also received word that friends of ours who are pastors are getting a divorce. I was talking with both of them, but they don't appear open to repentance, which makes me very sad. I trust that God will work in their hearts. Finally, Cristina has a lump on her back and will need an ultrasound to see what the lump is. We are trusting God that all of this will turn out well. There are many hard things in this season, but God is our strength. The will of God is that we give thanks in every situation!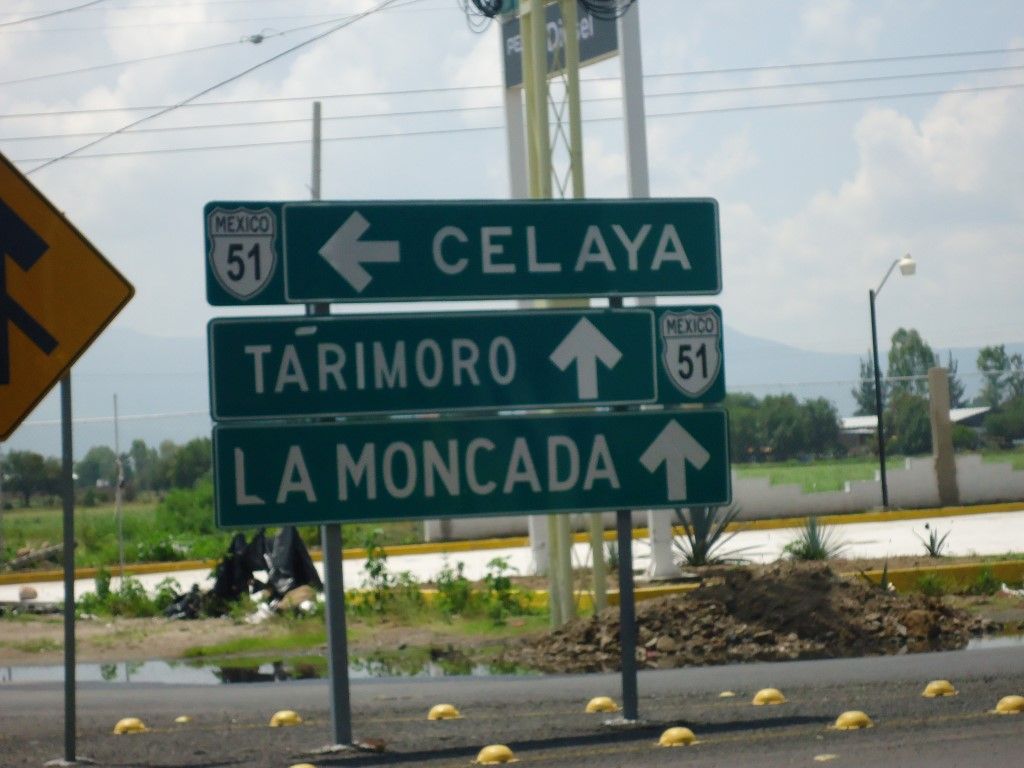 Road signs to Tarimoro
We keep praying for the city of Tarimoro, Guanajuato. There are 35,000 inhabitants who haven't heard the gospel. We have visited on two occasions, exploring the place, asking about houses for rent, and learning the customs of the city.
Meeting a sister in Christ in downtown Tarimoro.
We met a sister in Christ named Carmen. She sells books in the plaza at the center of town and she told us that she meets with a small congregation of 30 people. The pastor's name is Martin and she gave us his contact information. We tried to communicate with him to plan a friendly visit, but he wasn't in town. We're looking forward to getting together with him soon. For now, we are visiting the city once per month to get to know the place.
The locale where Ricardo and Cristina sell clothing in Celaya
We ask that you would join us in praying to know God's will about renting a house and a locale to sell clothing in Tarimoro. It would be an economic provision for our family. Our idea is to begin a home church, evangelize, invite people to fellowship with us and live in personal communion with Christ. We pray that all things would be done according to God's will and timing.
We are so happy to be able to share our needs and our vision with you all and to be a team working together in God's will. We pray for all of you that you would be blessed and prosperous in all you do.
God bless you,
We love you all,
Ricardo y Cristina
Prayers and Praises:
Pray for health and that we would be wise in caring for our bodies
Pray for the vision we have for Tarimoro and that God would guide us in His will
Pray that Cristina's tests on the lump on her back turn out well. Pray for peace while she waits.
Pray that God would provide economically for the Ramirez family and all the families ministering in Mexico
Praise God for the wedding we will be having here this weekend. Julio and Lupita are finally getting married!!!
This week is big for Sarah and Fabian: Wednesday and Thursday Fabian has meetings in Hermosillo to see about getting a work visa to work a few months in Lousiana. Please join us in praying for this situation. Pray for open doors and that everything would work out according to God's will!
Keep praying for some men in our village that are trying to turn their lives around. Pray specifically for Pedro, Adan and Mario. The battle is real!
Also pray for some other men whose family has asked that we pray for them: Cheque, Frederico and the sons of Lilia, one of the ladies in our fellowship.
We shared on Facebook last week that there was a car accident near our house in which one young man was killed and another badly injured. Please continue to pray for the family of Julio Cesar as they mourn. Also pray for Esteban "Lobito" as he heals from head trauma and various internal injuries. In addition to that, his wife is expecting their first baby. The baby is breech and due any day.