Psalm 72:3-4 Let the mountains bear prosperity for the people, and the hills, in righteousness! May the king defend the cause of the poor of the people, give deliverance to the children of the needy, and crush the oppressor!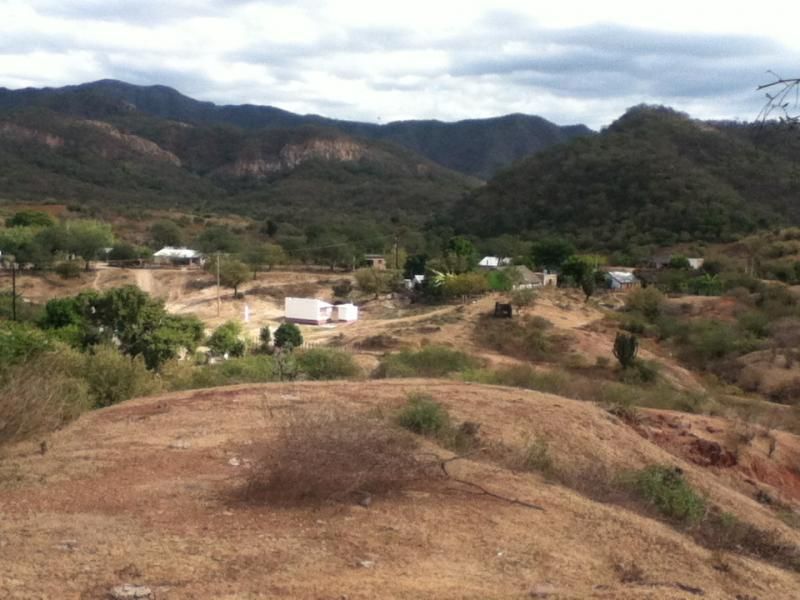 This is one of several settlements in the mountains of Chihuahua which the men visited during their mission trip last month. Please pray for believers living in these mountains. Also pray for those people with whom the men were able to share and for each house which received a Bible.
Hola and Happy New Year from the Coult family and FLOWinternational in Sinaloa, Mexico! We pray God's abundant blessings on your home during this season and all year!
Below are a few photos from the past month and a list of prayer requests and praise reports. Please feel free to print this letter and post it on your fridge or bulletin board so that you will be reminded to pray during the coming days!
Here are Jessee, Fabian and Jeremias as they prepare to leave on their two-week trek through the mountains of Chihuahua. We prayed that God would help them carry the load of Bibles, and they reported several days into their trip (when they reached the top of a mountain and had cell signal) that the backpacks were great and didn't feel heavy at all...but to please pray for Jessee's shoes, as they were beginning to fall apart. We then started praying for all of their shoes, feet and everything else! We'll share more about their mission trip in the following weeks.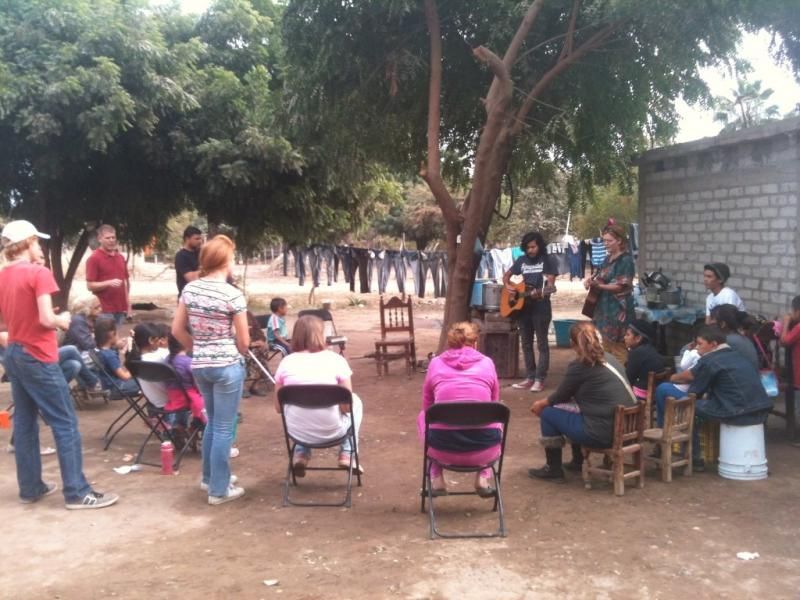 Last weekend, we spent the day in Las Flores with Pastor Braulio and Pily and the Church there. We did an event for all the children in the village to hand out Christmas shoeboxes. It was such a wonderful time!!! Braulio shared with the villagers that during the past year, thousands of people have worked and saved and sacrificed to make sure the gifts arrived in the hands of these children. It's truly a privilege to be able to participate in this great work and to see the smiles on the kids faces!
Several times the children found letters, notes and even pictures inside their boxes. Of course, all of these notes are in English, so it's great to be able to translate them for the kids. These gifts are such a great tool to share Jesus with these families! During the next three months, we'll be working with Braulio and Pily and the other believers in Las Flores to do a weekly children's Bible school using materials provided by Samaritan's Purse. Every parent we talked to in the village gave their permission for their kids to attend the classes, so we are very excited about what God is going to do in this village during the next season! Pray that God would continue to change lives in Las Flores!
During our time in Las Flores, we were able to visit many houses in the village and we prayed with several families who asked us to. This man, Cristino, surrendered his life to Jesus and asked us to pray for healing for his legs. He has been struggling for four months with infected wounds that won't heal. Please pray with us that God would heal him and that he would continue to grow in his faith in Christ.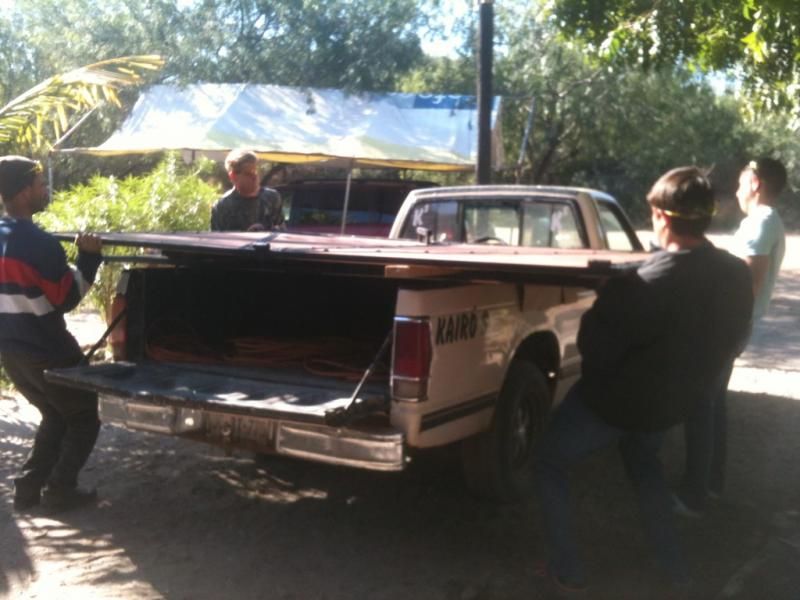 This is one of several projects Doug and Joaquin have been working on lately with the boys in Doug's shop class. This particular door, made for a new house being built in town, weighed nearly 300 pounds. They were all very happy with the way it turned out and very glad they didn't have to carry it very far! Our hope is that these young men can learn some skills in working with wood and metal and be able to use those skills to support themselves and their families.
Prayers and Praises:
We're praising God for the safe return of Jessee, Jeremias and Fabian from their mission trip to the mountains of Chihuahua. They arrived last Monday very encouraged and blessed by all that God did during their trip. They shared that it was a difficult hike, but God was faithful and allowed them to meet many people during their time and to distribute nearly 100 Bibles and Testaments. Continue to pray for the unreached people in remote parts of Mexico and for believers in these areas.
Praise God for the growth we've seen in Jeremias during his time with us! Last week he preached in Las Flores, which is something he would never have done 6 months ago. He says that the time in the mountains, although it was very difficult, really grew his faith and he feels more capable of speaking out because of the training he's receiving. Yay!
Praise God for the growth we're seeing in the youth ministry in the past two months. The group that meets on Fridays has nearly doubled in size and many of those who are coming are young ladies. Keala, Hailey and Evie have started a girls' Bible study on Thursdays in addition to the weekly youth group. Girls' softball continues for a few more weeks, so they continue to work at building relationships through that outreach.
Pray for Keala and Hailey as they continue to fight to learn Spanish! They are both improving so much, but now they need to really push through the language barrier and be willing to sound silly to improve more. (Hard to do that!!!)
Continue to pray for the paperwork for Andrew and Evie's visas. Things are moving very slowly, and it's quite frustrating for all involved.
Continue to pray for wedding preparations for Fabian and Sarah. Also pray for those who are making plans to travel to the wedding from various parts of the world.
Praise God for the children's event we were able to help with in Las Flores. Pray that God would continue to show Himself mighty in this village in the lives of the people there. Pray for strength for Braulio and Pily as they dedicate 3 days per week to visit door to door and lead Bible studies there.
Pray that God would provide reliable transportation for Braulio. The harsh road conditions here have taken their toll on their car and we believe that its life is nearly over. Las Flores is at the end of a 5 mile stretch of very rutted, dusty, bumpy dirt road and during the rain season it's nearly impossible to get to the village, even with 4-wheel drive. We are praying that God would provide a small, economical pick-up for their family and ministry.
Tomorrow we leave on a three-week mission trip to central Mexico. We will be spending a few days in the cities of Quimichis, Celaya, Union de San Antonio and Patla, encouraging the Body, teaching parenting classes, training pastors in Bible Pathways, doing youth and evangelistic outreaches and helping the Church there in any way that we can. Pray for us as we travel and pray for the ministry that we're leaving behind in Las Glorias. We'll send updates as we can.
Pray for the Pastors' retreat scheduled for February 6-8 in Alamos, Sonora. This event has been many months in the planning and it seems that God has been blessing every step. Pray for His continued blessing, for the team from Washington which is coming down to host the event, for the pastors and their wives who will be attending and the guest speaker who will be traveling from Guatemala. We pray that this will be a refreshing time for the pastors and that they will return to their congregations and to their families energized and blessed!
Pray for La Bodega (the Workshop). Doug continues to teach welding and fabrication to several young men from the village. They've been working on several projects during the past month and we hope that soon the Workshop will begin to generate income for these young men as well as for Joaquin, who has been helping Doug in this venture. During the next 3 weeks while Doug is gone, Andrew will be staying at the house and stepping in as the instructor. Pray that things run smoothly and that God would be glorified in the lives of all of these young men!
Ricardo and Cristina ask that we continue to pray for the young boy with Leukemia. They have sent us an update letter which will be posted to our website soon and we will make the link available as soon as the letter is posted