As the Apostle Paul wrote to the Church in Philipi, "Grace to you and peace from God our Father and the Lord Jesus Christ. I thank my God in all my remembrance of you, always in every prayer of mine for you all making my prayer with joy, because of your partnership in the gospel from the first day until now."
Even though we just celebrated Thanksgiving, we remain thankful for all the blessings which have been poured out on our family and our ministry this year. Thank you to each of you reading this letter for your support of us in every way!!! Below are a list of prayer requests and praise reports, and following that are a few photos to let you know what we've been up to in the last month. It's been a busy one, that's for sure!!!
Prayers and Praises:
Pray for us as we head south in January on a mission trip. Lord willing, the missions pastor from our home church in Oregon, Kevin Matthews, will be joining us, and our plan is to hold three three-day "Pathways to Understanding the Bible" workshops: one in Union de San Antonio, Jalisco, one in Celaya, Guanaguato and one in Patla, Puebla. In these same places, as well as in Quimichis, Nayarit, we also are planning parenting classes and youth outreaches. It sounds like a lot to accomplish in three weeks, but God has given us a good team, and He has taught us again and again to ask BIG! "Now to Him who is able...!"
Pray for Jessee, Jeremias and Fabian as they head into the mountains of Sonora and Chihuahua with backpacks full of Bibles to be delivered house by house to the unreached people of those mountains. Thank you again to everyone who gave toward the purchase of Bibles!!!
Praise God that Doug and Rebecca got their Mexican residency cards!!! YAY!!! Pray for us as we continue the process to get residency for Andrew and Evie.
Pray for Andrew and Evie as we look into surgery for the removal of impacted wisdom teeth.
Continue to pray for Pedro who is struggling in his walk with the Lord, but is once again seeking discipleship. Pray for him and Doug as they meet in the mornings.
Pray for the pastors and wives retreat planned for February in Alamos, Sonora. A group of missionaries from Washington state will be traveling down to help host this event. Pray for them as they prepare and as they travel. Also pray for the pastors who will be attending – that God would work out all the details so that all those who want to attend will be able to and that they would be blessed and refreshed by this 3-day event.
Pray for Braulio and Pily and the church in Las Flores. We will be helping them with a Samaritan's Purse Operation Christmas Child outreach there in January. Pray that, in addition to a gift they can open, the children would also receive the gift of salvation!
Pray for Ricardo and Cristina who continue to minister to the young boy with leukemia and to his family. The treatments that they were giving him were not working, so they have begun new, stronger treatments. However, the boy's body is having strong negative reactions to the treatments. On a positive note, his family has begun attending church and they are taking steps of faith. Please pray for this family as they work through this difficult situation.
Please pray for wedding preparations! We hope you've all gotten your plane and bus reservations already! :) Just kidding, but know that if you come down, you have a place to stay! Also, if anyone is wanting to send a card or (small) gift to Sarah and Fabian, our home church has offered to coordinate that. Please email us for details.
Finally, pray for the peace of all God's people this Christmas season, especially for those who are suffering persecution for their faith. Pray that God would give them rest and strength and especially joy!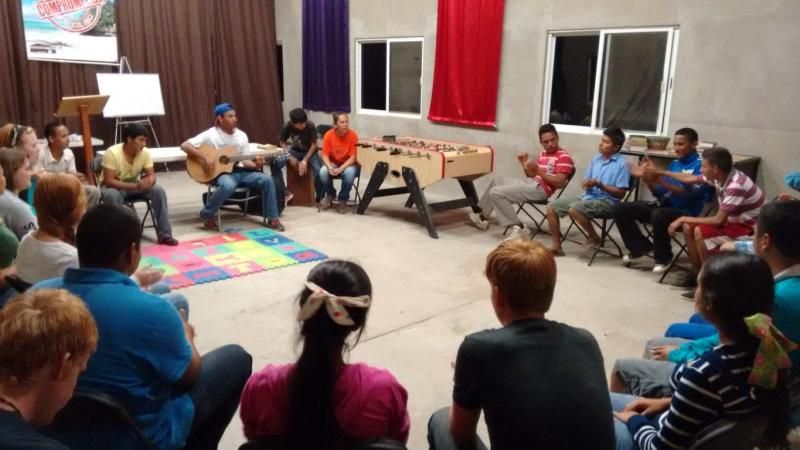 Youth group continues to meet in the Aposento Alto (Upper Room) on Friday nights. We're encouraged by the number of youth who have been coming the past month and also that a couple of the young men who have been coming faithfully for some time have decided to take a step forward in their faith and get baptized. Joaquin has added a Saturday discipleship class for youth who are more serious.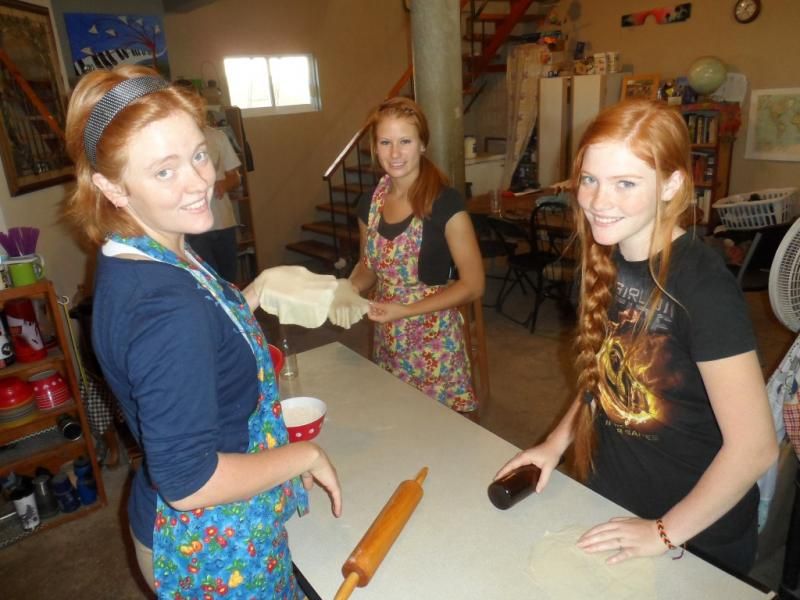 Sarah, Keala and Evie working together to make flour tortillas!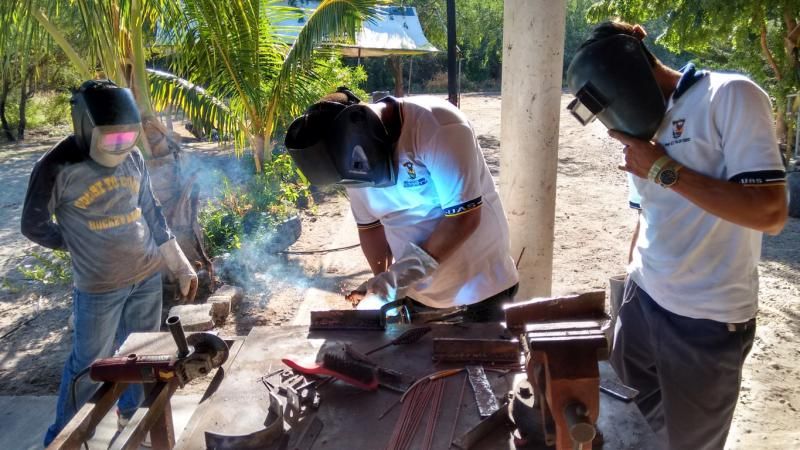 Norberto, Fernando and Jeremias are learning welding and fabrication with Doug several days each week. (Yes, I did chastise them for wearing their white school uniforms to weld in...and then I grabbed them a couple of junk T-shirts to put on!)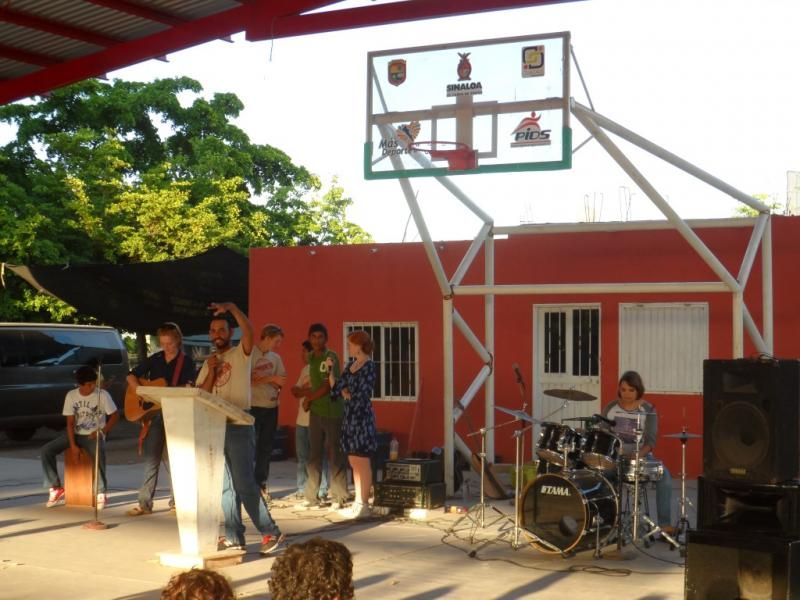 At a youth event in Guasave last month, the Las Glorias youth were able to share a few songs as well as a drama. It's great to see the young men in our village getting involved and taking a stand for Christ!
This is Fernando and his mom, Beatriz. Doug was able to fit her with hearing aids a couple of weeks ago. Beatriz was born with severe hearing loss, and when she tried the hearing aid for the first time she said, "I hear the rooster!" She was ecstatic!!!
Wedding plans continue for Sarah and Fabian. The wedding date is set for February 28, and it will be held here in Las Glorias; We're all looking forward to the Big Day! This photo of Fabian's parents and us was taken in Alamos, Sonora, where the kids will be living after the wedding. We are praising God for His provision of both a house and a church home for their first year of marriage!