Psalm 90:2 -- Before the mountains were brought forth,
or ever you had formed the earth and the world,
from everlasting to everlasting you are God.
The city of Patla, nestled in the mountains of Puebla, Mexico.
We've been traveling almost non-stop for the past 2 months and have seen some truly awe-inspiring sights! In February, a mission team from Sinaloa, Sonora and Oregon traveled across Mexico stopping in Nayarit, Jalisco, Guanajuato, Puebla and Veracruz. Then in March, our family visited Arizona, Kansas, and Texas. In every place that we have visited, we've seen God's hand moving in the hearts and lives of His people.
God continues to save souls and teach us more about Him each day. In the coming weeks, we'll be posting more photos and stories from our mission trip to our website, FLOWinternational, and invite you to come over and check them out. For now, here are a few pics from our trip with brief explanations.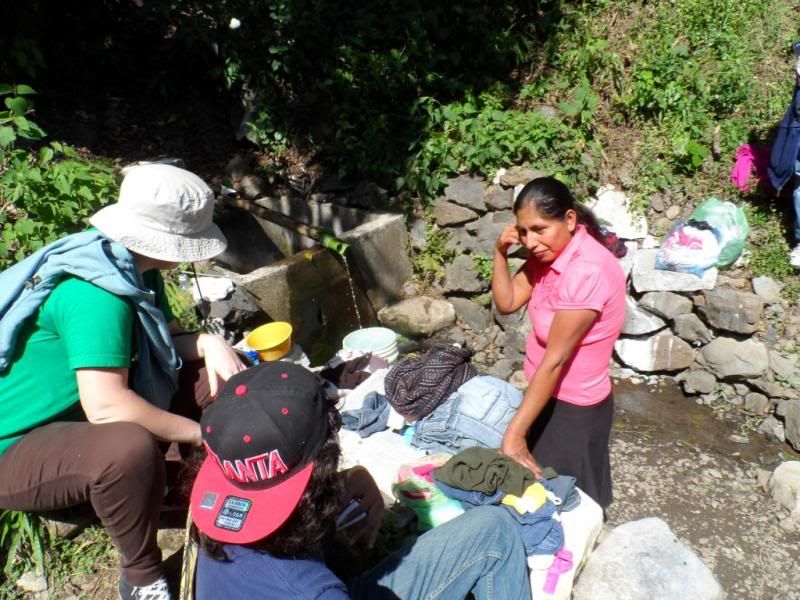 While hiking from Patla up into the mountains to visit the Christian missions there, our team stumbled upon a woman who was washing her laundry at a small spring. Sarah and Fabian stopped to talk with her and ended up sharing the story of the Samaritan woman at the well. They were able to pray with her and to leave a New Testament with her, too.
A house in Los Lirios, Veracruz.
In Los Lirios, we visited a family that we've known for several years. They used to come to Guasave, Sinaloa, to work in the migrant camps, but haven't come for a couple of years. We were able to contact one of the young men, Jeremias, who is working in another state, and he came to meet us and guide us to his village. Jeremias is praying about joining us and becoming a full-time missionary/pastor. There is definitely a place for a missionary/pastor in this village. While we were there, 13 people believed the gospel message for the first time and prayed to have their sins forgiven! Pray that God would give them the strength needed to follow Him.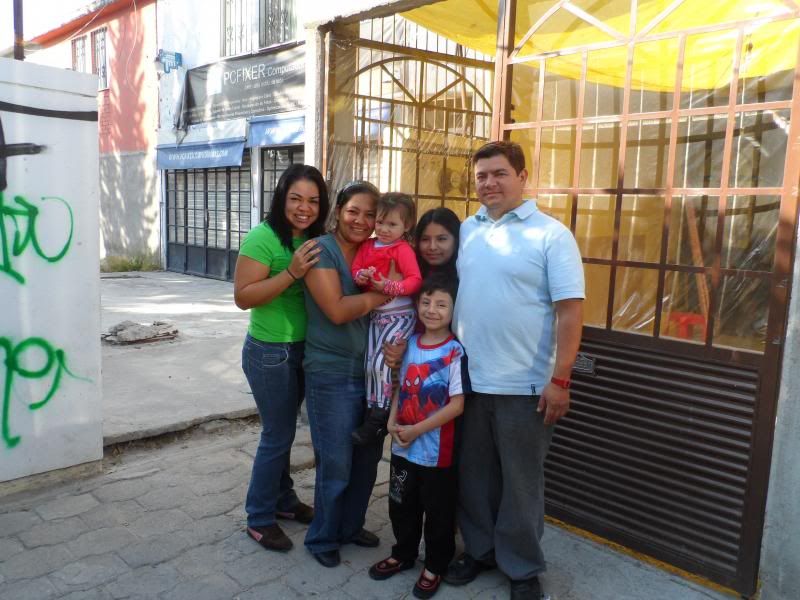 In Celaya, Guanajuato, we visited Ricardo and Cristina, who we worked with in ministry several years ago in Boca del Rio. We were encouraged by them and were able to spend some time encouraging them as well.
Now we're in Arizona, preparing to share with Saguaro Canyon EFC on Sunday and to head back home to Mexico on Tuesday.
We'll be taking a small mission team down south with us.
Pray for us as we travel!
Prayers and Praises:
Pray for the two mission teams coming down in the next months and several outreaches and conferences in the planning stages for the coming year.

Pray with us about the possibility of networking and joining forces with other missionaries and pastors in various parts of Mexico. We need God's wisdom as we expand our borders.

Praise God for the lives touched and souls saved during our trip through Central Mexico.

Pray for the missionaries which God is raising up, for wisdom in training and placing them.

Pray specifically for Jeremias and his family.

Pray with us for Pastor Salvador and the church in Patla, Puebla -- that we would be able to bring training for leaders in that area.

Pray for Pastor Narciso and the church in Quimichis, Nayarit -- that the believers there would grow in their passion for Christ.

Praise God for His provision and for those who support our ministry in prayer and financially.

Pray for Seth as he moves to Oregon next week. He'll be looking for work and saving for school while he lives with our pastor in Winston.

Pray for Jessee as he has elected to stay in Mexico for the time being and continue his ministry to the youth in Boca.