"Oh, give thanks to the Lord! Call upon His name!
Make known His deeds among the people!
Sing to Him, sing psalms unto Him,
talk of all His wondrous works!
Glory in His name.
Let the heart of them who seek the Lord rejoice.
Seek the Lord and His strength.
Seek His face forever. Remember His marvelous works,
His wonders and the judgments of His mouth!"
I hope that Psalm is an encouragement to you today! If we're seeking the Lord, our hearts should be rejoicing!!!

So, if we're not rejoicing, does that mean we're not seeking? Dunno. It's something to consider!!!



Well, we missed April. I know that it was here, but we suddenly turned around, and it was May! Time flies! Here are a few highlights from April...

Doug and Rebecca have been doing some repair-work at the school. The school now has hot showers and toilets that flush...without running constantly!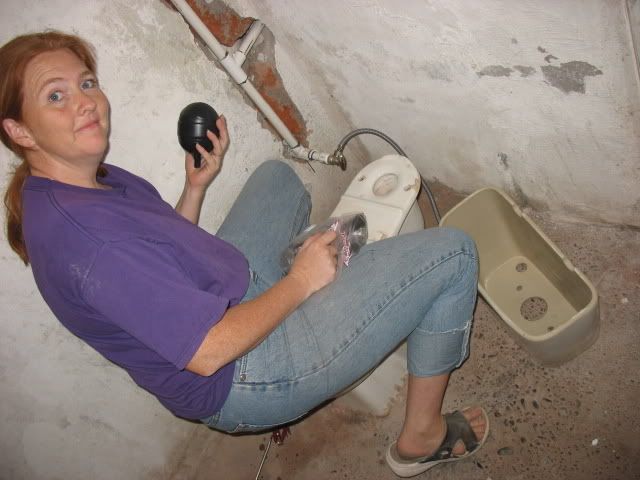 A mission team from southern California came down for two weeks...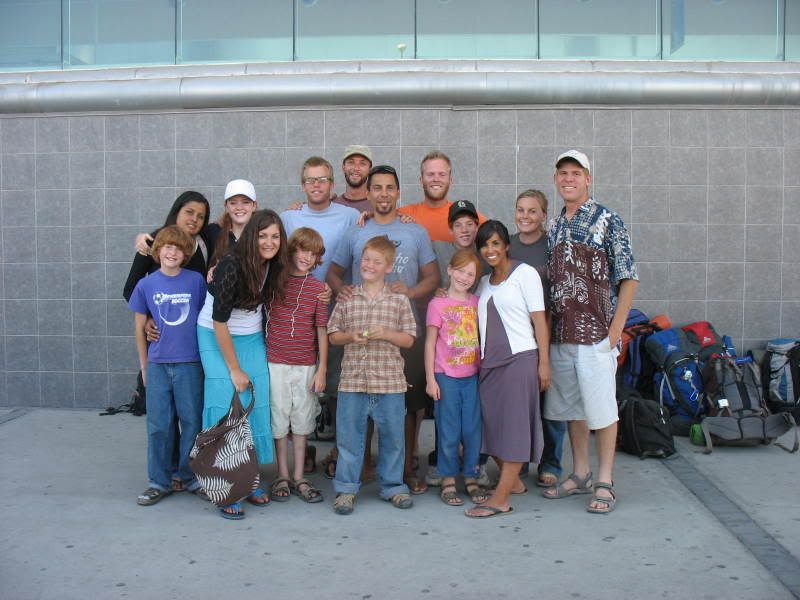 We still have a missionary student living with us...

Doug began coaching little league...

And he also helped a Christian sister to hear the word of God...for the first time in a long time!
Rebecca continues to help with women's Bible studies...

We helped organize a volleyball tournament...

Held an outreach in Palos Verdes...

Celebrated Dia de los Niños...

And spent a lot of time in prayer!!! As you can see it's been a very full month! The busier we become, though, the more we need to draw from our Source of strength. It's so easy to become so busy "serving" and "doing" that we forget the real reason behind it! We pray that you will be encouraged as you read and that you will continue to lift us up in prayer!

AND (drum roll, please) our web page is now up and running. It is still a work in progress, as we keep noticing things we need to adjust or change, but it's online and all the buttons work (as far as we know!). You can now visit our ministry web site at : www.flowinternational.org [Webmaster's note: you are now visiting the FLOW international site. The old site is defunct!]

Prayers and Praises
Pray for God's continued provision for our personal and ministry needs.

Praise God for Karen and Mavil who have been living with us this past month.

Pray that God would continue to increase their English skills and also that He would provide for their passports and visas to Africa.

Praise God for the mission teams that have come down over the past two months. What a blessing they were/are to us!

Pray for the teams which will be coming later on this summer.

Pray also for two young men who are desiring to spend some time down here this summer -- that God would provide their needs so that they could come down and that their faith in Him would increase.

Pray for continued wisdom as we train/disciple/educate our children.

Pray for insight as we work with the youth of Boca

Praise God for the awesome opportunity to minister to Maria and her family

Praise God for the chance we have to be salt and light on the baseball field.

Pray that the boys would not become discouraged with the language and equipment short-comings.

We praise God for every one of you who has partnered with us in prayer! Thank you so much!