Isaiah 40:29-31 He gives power to the faint, and to him who has no might he increases strength. Even youths shall faint and be weary, and young men shall fall exhausted; but they who wait for the LORD shall renew their strength; they shall mount up with wings like eagles; they shall run and not be weary; they shall walk and not faint.
Returning to Mexico after our furlough, we find ourselves somewhat rested and energized. That's a good thing, since our schedule for the next few months looks pretty full!
The first weekend we were home, Vida Nueva Church hosted a big fish fry and a baptism. Several new believers wanted to be baptized in the ocean, so after lunch in Alamito, everyone piled into cars, trucks and vans to head to the beach. You can read more and see more photos of the baptism
by clicking here.
Last weekend Vida Nueva Church of Tamazula hosted the monthly county-wide youth prayer meeting. Although only a small group came, only about 40 youth from 5 or 6 congregations, it was still a blessed time of prayer, praise and worship music and fellowship. One of the youth shared from James chapter 1 about the importance of living what we say that we believe: "Be a doer of the word and not merely a hearer!" It was great to lead music together as a family again and it was also great to be able to hang out with friends we hadn't seen for several weeks.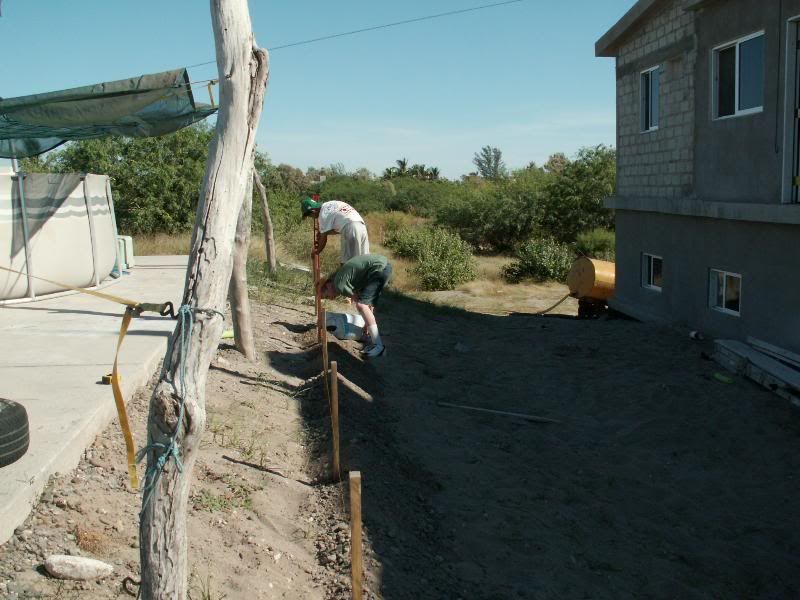 With the target date for completion of the walls of Nueva Esperanza Centro de Convivio (New Hope Fellowship Center) set at December 15, Doug had to hit the ground running when we returned from the States. Three men from Boca del Rio helped him and the boys complete the sidewalk and build a temporary access ramp up the hill. This was the first step, making it easier to move materials and to work. You can
read more about this construction project by clicking here
. More photos are being added as progress continues, so keep checking back at our blog to see how things are moving along!
Next on the calendar is a 5-day mission trip to Quimichis, Nayarit. Vida Nueva sent a mission team there in July to do outreaches in the village where Pastor Felipe grew up. You can
read more about that trip by clicking here
. The upcoming trip, which is planned for the last week of October, will be to offer follow-up, visit new believers and to encourage the Body there. The pastor in Quimichis says that the church has grown so much that they've had to expand the meeting room by removing a wall! Pray for this mission team. We believe that we won some spiritual battles in that village, but the war is by no means over. Please pray specifically against the enemy as plans are made for Bible classes and more outreaches in this village.
In December, teams from Oregon and Arizona are planning to converge in Las Glorias to put a roof on the fellowship center. We are so excited!!! It's been some time since a mission team from the US has come down here to visit and work with us. We're looking forward to being able to share our home with them and to introduce them to our extended family here. In addition to construction projects, the team will get to celebrate Christmas "Mexico style" and will have a chance to get to know the brothers and sisters in Christ with whom we work.
January will, Lord willing, bring something completely new to Las Glorias. The inaugural event for the new fellowship center will be a 10-day university-level class for area pastors and leaders. This course, given by Masters Bible School, will focus on foundations of the Christian faith and how to study the Bible more effectively using the inductive method.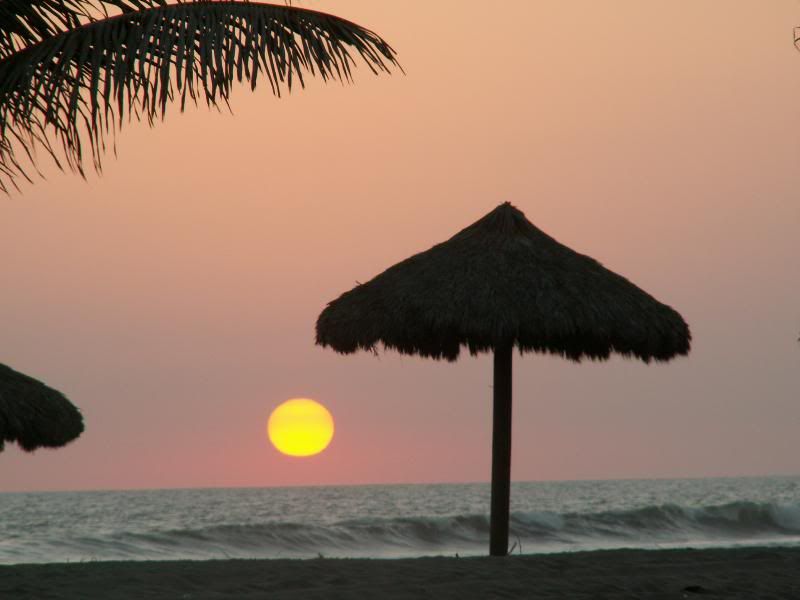 We are so encouraged by the work we see God doing in our lives and in the lives of people around us. It is a privilege to be able to participate. Thank you, God, for using our family here in Las Glorias!!!
Prayers and Praises:
Praise God for safe travels and His perfect provision during our time in the US. It wasn't a totally smooth trip, but He was there with us the whole time!!!
Praise God for His provision of funds for the fellowship center!
Pray for safety for the workers and wisdom as construction continues. Also pray that attitudes stay positive. At the end of a long, hot day it's easy to become frustrated and short-tempered. Pray that God would help us all to treat each other the way we want to be treated.
Pray against water issues. Cement construction requires water, and water has been running short here lately. In fact, all of Sinaloa is struggling with water right now. Please pray!
Pray for direction and insight as final preparations are made for the mission trip to Quimichis. Pray for the team during the trip: October 26-31. Specifically pray that God would be glorified through the lives of the team members and through the various outreaches and classes.
Praise God for this opportunity we have to share Masters Bible School with area pastors and leaders. Pray for the ministry as plans are finalized for the school in January. Pray that God would open doors for pastors and leaders throughout Guasave to be able to attend.
Pray for Sarah as she prepares to return to Mexico to work with FLOWinternational for a few months. Read more about Sarah's plans here!