I thank my God in all my remembrance of you, always in every prayer of mine for you all making my prayer with joy, because of your partnership in the gospel from the first day until now. And I am sure of this, that he who began a good work in you will bring it to completion at the day of Jesus Christ.
Philippians 1:3-6
The first annual youth conference "From the inside Out" was held in Las Glorias at the end of January.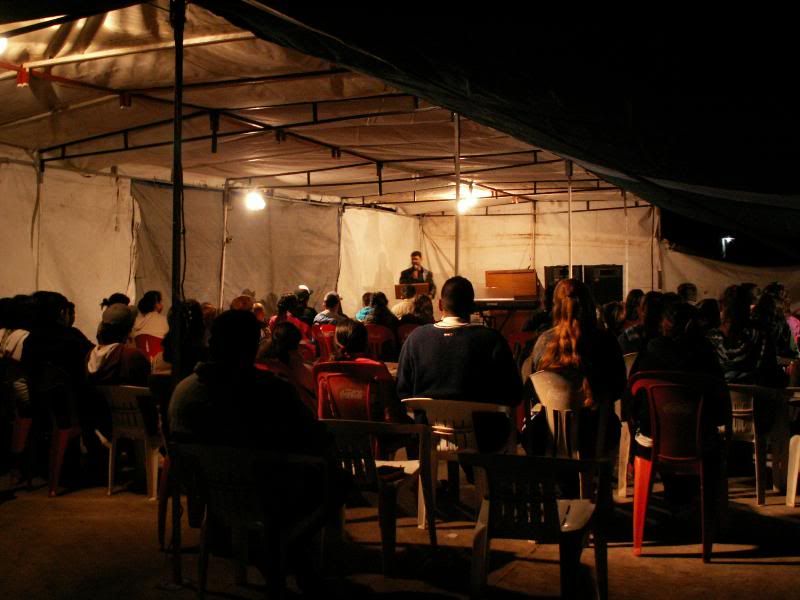 Fifty youth and about 20 youth leaders from several different area churches participated in the 2-day event. The weekend focus was unity in the Body of Christ and how unity – and the lack thereof – affects our worship.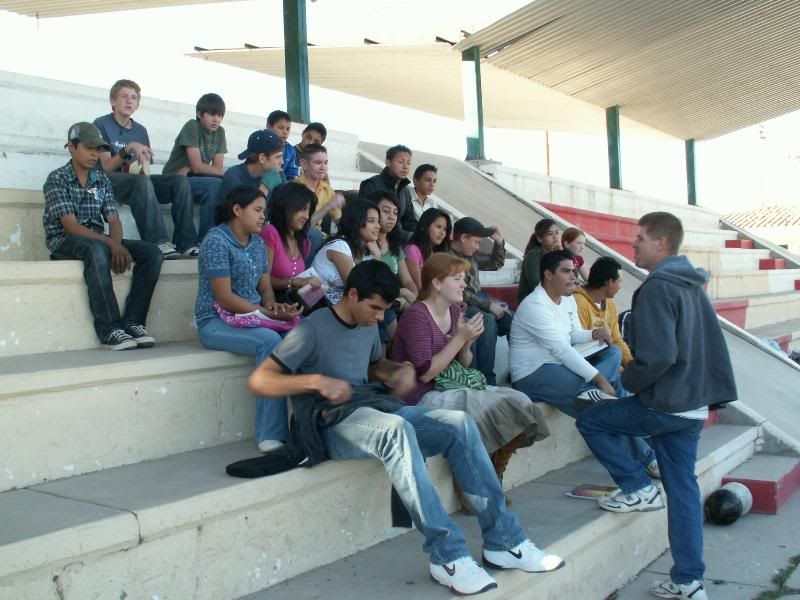 Doug has stepped in as area youth director for the Vida Nueva churches. We average about 25 youth at our weekly Bible study. The youth are learning to study the Bible inductively and how to share what they are learning about the Word with others.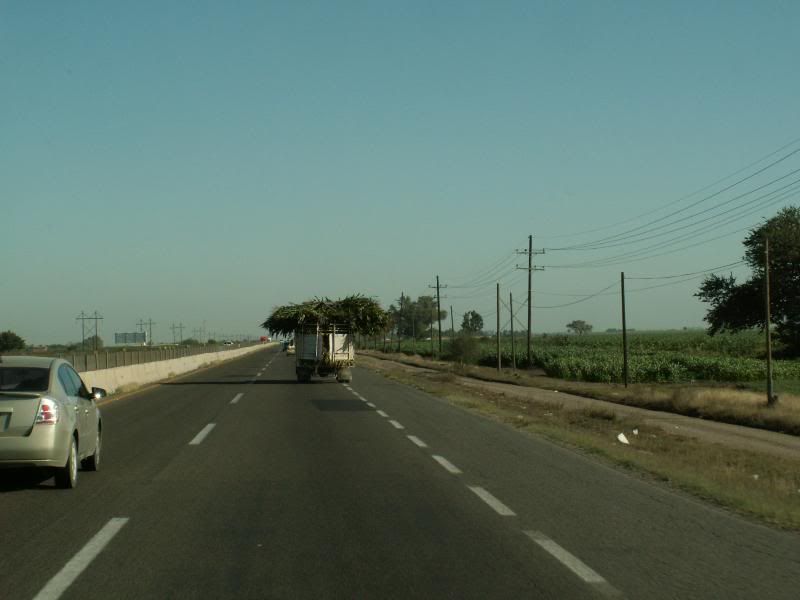 This picture was taken 3 weeks ago as we drove from Los Mochis to Guasave. The truck in front of us is loaded down with a harvest of sugar cane, a major export from our area. On the right, one can see the lush, green corn fields which stretch for miles in every direction. During the winter and spring, crops of corn, tomato, potato, chile, sugar cane, beans and tomatillo thrive in the Sinaloa valley.
On February 4, a freak freeze struck the entire state, and within a week every field looked somewhat like this…
Corn farmers have donated their dead cornstalks to local cattle and goat ranchers to use as food. Ranchers are harvesting the stalks with machetes and hauling them away in their pick-ups. While the cattle are happy, the rest of Sinaloa is still in a state of shock, trying to come to grips with the fact that 95% of the state's crops are gone. Pray for Mexico. Guasave is the agricultural hub of the nation. Migrant workers come from all over the country to work here during the growing season. With that season now prematurely ended, all the workers are being let go and returning to their homes. The tomato crop, which should just now be hitting the peak of harvest, is finished. A kilo of tomato, which sold for about 10 pesos last month, now costs about 40 pesos – or about $2.00 a pound.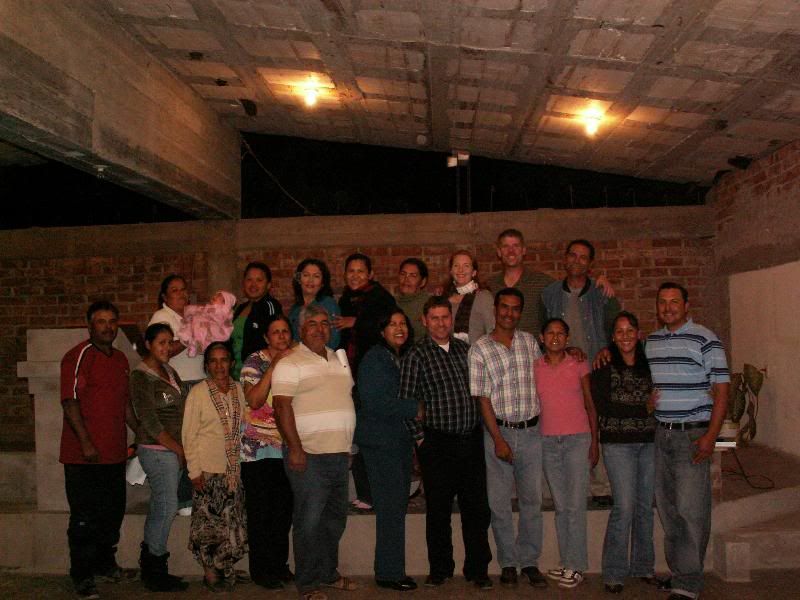 Parenting classes in Tamazula have come to a close. After nearly 8 months of classes, it was almost sad to hold our final class. We've come to deeply love these families and continue to pray for them daily. We are also praying for God's direction as we plan another session of classes. Several churches have expressed interest in the course, but we are praying that God would make it clear what we are supposed to do next. It seems as though He might be leading us to repeat the course in Tamazula, to reinforce and solidify the foundations which have been laid over the past months.

Sarah and Caleb's "Kids Class" finished their program, too. Their class, "The Full Armor of God", was based on chapter 6 of the book of Ephesians. We are hoping that in future classes we'll be able to write a children's program which will correspond to the parenting classes – reinforcing the Biblical concepts the adult class is learning.

We have begun our Winter furlough! Currently we are in northern California and are working our way northward. Below is our final itinerary for our trip. We are hoping to see many of you during this visit! God has given us the opportunity to share in 6 different churches this trip AND the privilege to be able to lead a mission conference while we are in Oregon. Although we don't feel very worthy, we certainly feel blessed!
If we're coming to your church, we'll see you there!!! Mark us on your calendar. Several of the congregations we're visiting have a "meet and greet" planned so that we'll be able to spend some more in-depth sharing time.
If you don't see your church on our itinerary...well, there are only 7 Sundays available -- bummer, I know. Send us an email, and we'll see if we can get together sometime during the week.
To those of you who have offered to house us...THANK YOU!!! Get ready! Here we come!
February 18 -- Left Mexico en route to Tucson AZ (Praise God for a smooth and uneventful trip!)
Sunday February 20 -- Saguaro Canyon EFC, Tucson AZ (both services)
Sunday February 27 -- Woodland Bible Church, Woodland CA; potluck following service
Sunday March 6 -- Restoration Life Church, Sacramento CA
Friday-Saturday March 11 and 12 -- Spring Mission Conference, New Hope EFC, Winston OR
Sunday March 13 -- New Hope EFC, Winston OR
Sunday March 20 -- Irondale EFC, Port Townsend WA
Sunday March 27 -- Magnolia Presbyterian Church, Riverside CA
Sunday April 3 -- Saguaro Canyon EFC, Tucson AZ
Monday April 4 -- Leaving the US en route to Sinaloa (pray for peaceful travels, smooth border crossings, and no car or trailer issues)

Pray for us during this time -- above all else, that God would be glorified in every moment of our trip and that He would accomplish His plans during our time in the US.
We look forward to seeing you soon! May God pour His blessings into your life today!
-- Doug and Rebecca and the gang